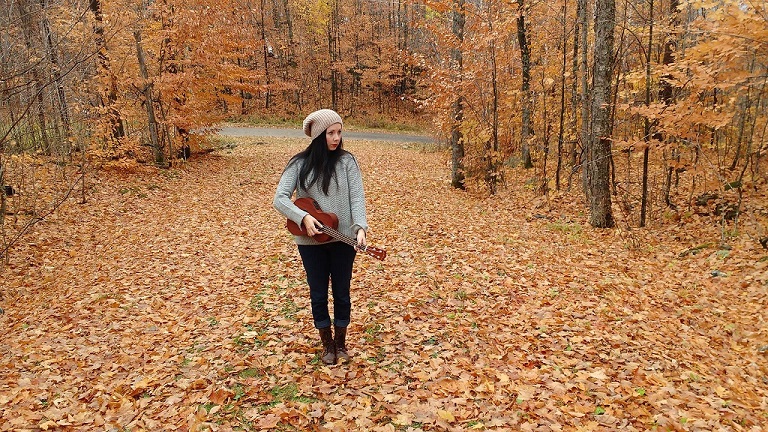 Bands
KJ Thomas has a long history of musical collaboration over the course of her life, from providing percussive rhythms, picking along on various stringed instruments, to a variety of vocals. Over the span of her musical career, she has worked with a number of bands. In Barrie she worked vocally with Parting Visions, and when she moved to Ottawa in 2014 she continued on her musical journey joining and fronting the rockabilly band The Lonesome Devils. In 2015 she began writing her own tunes while tinkering with musical ideas on piano, guitar, and ukulele. In January of 2016 her songs took shape and she ventured into recording her first two albums; Take the Detour, and Krystal Jyl and the Jacks (Self-titled). Take the Detour is a folk infused album with a presence of old country roots. The Krystal Jyl and the Jacks album was written by Steve Donnelly and gives you the sound of rockabilly strolling hand in hand with the blues, with a full horn section on some tunes. KJ continues to work closely with local legend "Standup" Steve Donnelly (The Kingmakers, Ray Harris, Sean Oliver) at his studio Tenvolt Audio, bringing songs to life.
KJ is involved in multiple projects in the Ottawa music community. Gravitate towards one, or take in the live shows of all the bands! Enjoy the kaleidoscope of creative musical endeavours!
KJ and the Strayways
With KJ having a quilt of talented musicians she works with, when fronting her own songs, she pulls together the "strays", varying people depending on the project. Her sound encompasses various genres including country, folk, blues, and rockabilly. KJ released her first full length album of original music (Take The Detour) in 2017, with more on the way.




Krystal Jyl and the Jacks

Fronted by KJ Thomas, Krystal Jyl and the Jacks are a rockabilly, swing and blues combo also featuring Standup Steve Donnelly (The Kingmakers, Ray Harris) on guitar, Rob Lethbridge (Hellbound Hepcats) on upright bass, and Anastasios Basiliadis (Mike Plume, The Kingmakers) or Andre Ferraton (Hellbound Hepcats, Clint Everson) on drums, and Nick Dyson on trumpet and/or Richard Page on sax, depending on the gig. :)

Krystal Jyl and the Jacks released their first album simultaneously with the KJ Thomas solo album. You can listen to or buy the album on the Krystal Jyl and the Jacks Bandcamp page, and check out Facebook and Instagram for photos, info and upcoming gigs.
The Big Train Wreck
The Big Train Wreck is a four piece tight knit group inspired by bonfire singalongs. The musical chemistry of this group stems from a marriage of solid experience and unique musical preferences. John Cormier-guitar/vocals, Gary Schertzer-harp/vocals/percussion, KJ Thomas-banjolele/ percussion/vocals, and Donna Chiarelli-bass- light up the stage to bring you foot-stomping, toe-tapping, hand-clapping tunes. Melodic folk, combined with a swirl of blues, shake in some honky tonk, and a dash of rock. You'll hear originals that will become your new favourites, and some covers you'll hear again for the first time. Facebook • Instagram • Video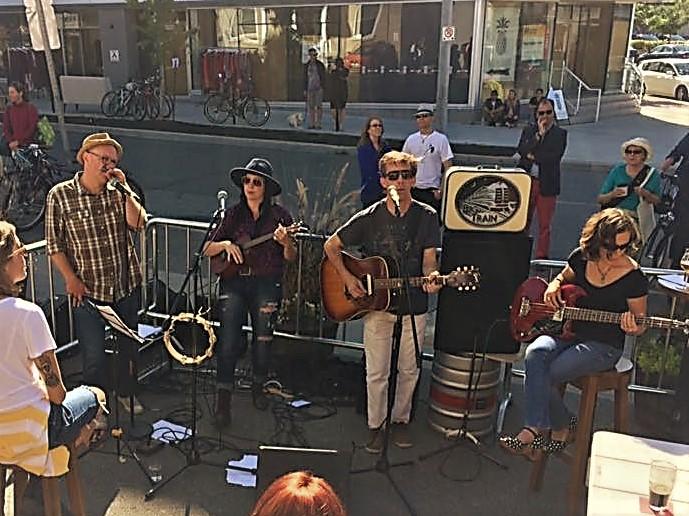 Tulips & DEViLSHiPS
Ottawa musicians KJ Thomas and Jim McDowell make up the duo of Tulips and Devilships. The real life couple play in various bands, and have hit stages huge and quaint across cities and countries! Together they drive their duo with harmonious vocals, backed by a plethora of instruments including piano, guitar, banjo, ukulele, harmonica, and more. Songs hit all over the map from sweet and introspective, to quirky and fun. Familiar tunes will hit you with nostalgia, while original songs will unfold for you new stories and melodies to love. KJ and Jim let the room predict how the music gets played- easy listening, dancing, sing-along- whatever the crowd brings, you'll be sure to enjoy a good time!
Facebook • Instagram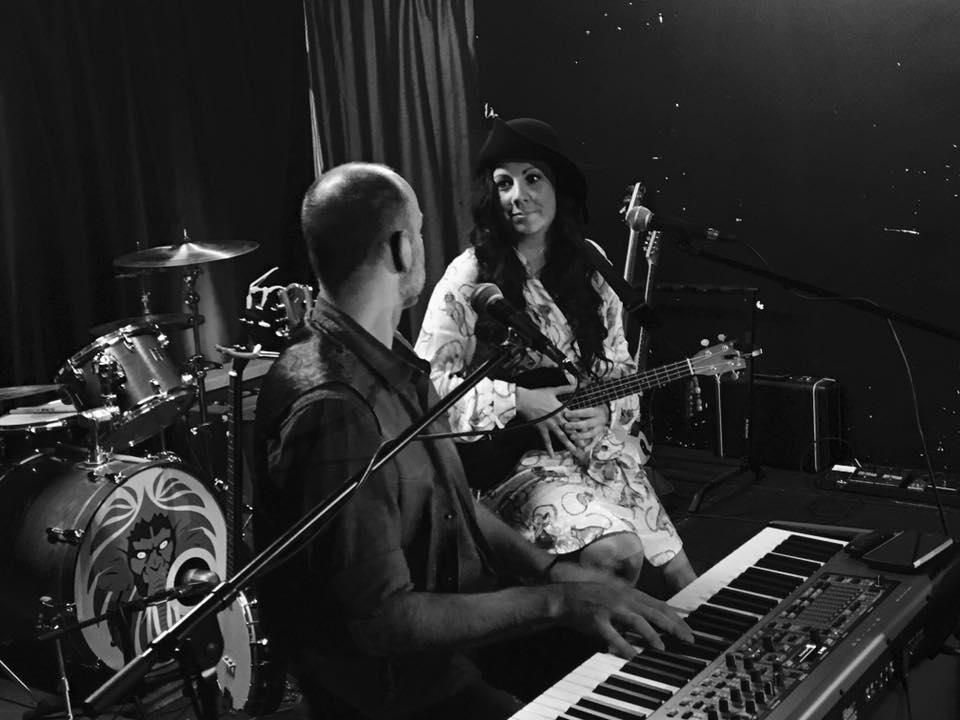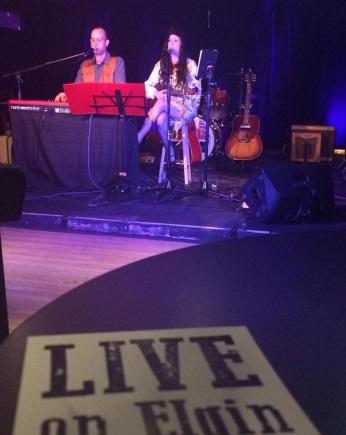 Chris Landry and the Seasick Mommas
Original tunes written by Chris Landry (guitar and vocals). Joined by Stuart Rutherford (pedal steel and vocals), Jim McDowell (piano and vocals), and KJ Thomas (vocals). Introspective songs that leave you humming along for days. Facebook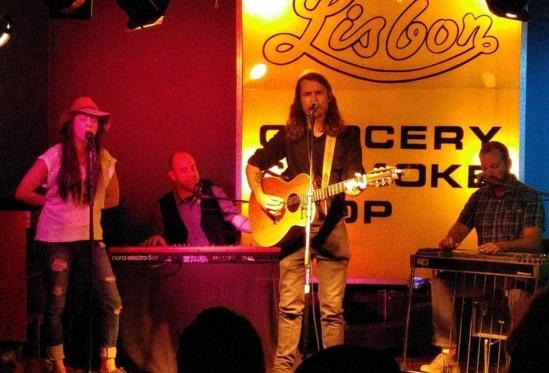 Ray Harris and the BSOBs
Fronted by Ray Harris, a storyteller to his roots, this Canadiana-roots-folk band brings you a strong lineup of top of the line musicians, and songs that reveal the secrets of time. KJ Thomas guests to top off the harmonies, and duets. Facebook